Nebraska football – and athletics – is swimming in enough revenue to win more, too
LINCOLN — In case you're ever curious why so much print and digital ink is spilled over Nebraska football, you can consider the history of the program — the national titles won, the trophies amass — or you can chew on a dollar figure.
Last fiscal year, Husker football made $97,900,681. That's according to the annual report NU sends to the NCAA in December. Reporters get the data in mid-January. Nebraska athletics had a terrific financial year between July 1, 2021 and June 30, 2022, making more than $143 million in overall revenue and netting a $12,241,993 surplus compared to expenses.
Husker football itself made more than $62 million in surplus. The World-Herald will have more in-depth coverage soon on how money and college sports are more intertwined than ever, but the basic figures tell you what we've long known.
The pigskin is a cash cow.
Even with Scott Frost posting a 3-9 season in 2021, even with a sellout streak that teetered on the brink, even with a pricey new administrative building gobbling up fundraising dollars, even after the heights of the COVID-19 pandemic, football makes coin . A lot of it.
That's a testament to the men and women who built the program into what it is, and the fans' almost-unwavering commitment to a product that, in recent years, has not lived up to the expectations. No full-length investigation today on how; that's coming in the next months, too. But the numbers underline why Nebraska brass is moving heaven and earth again — with a sixth head coach in 20 years — to get this right. Football is the front porch of the athletic department.
It's a front porch of the university, too. Note that Nebraska is looking for a new chancellor to lead the school and that, last fall, UNL reported an enrollment of 23,805, a 2.1% decrease from the year before and well down from the all-time high of 25,897 in 2016, when soon -to-retire Chancellor Ronnie Green targeted 35,000 as a goal by 2025. If NU gets back to 25,000 by then, it will be doing well.
A 2018 Washington Post article had inconclusive data on whether a college football program's success correlates to enrollment spikes. But football success can't hurt. NU Athletics gives money to the academic side as it is. Sports might juice enrollment a bit, too.
How are the teams doing? For roughly the last four years — starting with a "not enough winning" column in late January 2019 — the Rewind has tried to take the temperature of things right after the calendar turns.
As the winter sports hit their full stride, Nebraska stands 104th in the Learfield Cup — tied with FIU, Marquette, UC Irvine and Western Michigan — after an autumn sports season in which the football and soccer teams missed the postseason for the sixth straight year, and a preseason No. 1 volleyball team, defined by injuries and inconsistency at setter, bowed out in the Sweet 16, two rounds before the Final Four at the CHI Health Center. NU's two top attackers have, for different, good and commendable reasons, nevertheless left the program with eligibility remaining, and the setter question remains unanswered.
NU's winter teams will rack up Director's Cup points; they always do. But neither basketball squad is close to a sure thing for the NCAA Tournament, and none of the other teams will be favorites to win Big Ten titles. Ditto for spring teams, although softball has the ace pitcher (Courtney Wallace) to make another league tournament run.
The Huskers finished 49th — all-time worst — in the standings last season. They need to get their collective horse to do better than that in 2023.
Of course, football — which doesn't play again until late August — is a rising tide that lifts all boats.
When the Huskers won their national titles in 1994, 1995 and 1997, the athletic department finished 9th, 9th and 8th in the Director's Cup standings. Softball won 43, 42 and 48 games — the last of those being a Women's College World Series team. Men's basketball made two NITs — winning one — and an NCAA Tournament. We could go on.
The big money program has to have better success in the field.
Rhule appears to be a good personal template to follow; he certainly didn't ease into the role.
He's moving toward adding 40 — yes, 4-0 — new players in the offseason as he and his staffs seemingly check in on every small town airport and diner in the state. A planned media chat with two new assistants last week was postponed — because they're all working that hard. Rhule and the super-majority of his staff aren't overly familiar with NU; while that may have been a demerit 20 years ago, it's probably an asset now.
Nebraska football, after all, is no longer familiar with itself, either. There's a factory in the minds of Husker fans that, like a steel mill, needs to be retrofitted for something else.
The roster probably can't be 150 guys, and efforts to make it so under Frost confounded regular observers of recent practices, where deep reserves reportedly stood around as much they might have in Riley's or Callahan's days. And the offense, even if it incorporates quarterback run, has to reflect the modern aspirations of top-flight quarterbacks. Today's version of Tommie Frazier doesn't want to run a souped-up service academy offense — he wants to be Caleb Williams. That's a 4.42-to-1 pass-to-run ratio for a QB. That's what Dylan Raiola and Daniel Kaelin would want, too.
Rhule knows all that, and more. He'll shake enough hands to help sell more regular season tickets that don't come sold in group batches to save a sellout, and the offense has enough talent to keep butts in South Stadium seats.
NU should make terrific money in 2023-2024, even more than it makes in 2022-2023, whose revenue figures won't be finalized until this summer. On the other side of COVID — may the worst of the pandemic never return — you'll find no recession. College football is a bear market.
It'd be nice, in a few years, to see it roar around here again.
On with the Rewind.
Recruiting stars matter — but they seem to matter a heck of a lot less on the offensive side of the ball.
That's one takeaway from an article from Bruce Feldman in The Athletic, which noted that the 11 offensive players on the NFL's All-Pro team averaged a two-star rating out of high school.
The 11 NFL All-Pro defensive players average 4.5 stars.
Translation: Development matters on offense. Fit matters. Scheme matters. Those things are important on defense, too, but defenders are the more reactive players of the bunch. And great defensive linemen — five-star defensive linemen — are gold.
Three of the four NFL All-Pro D-linemen were five stars out of high schools, according to 247 Sports Composite. One of those three was Micah Parsons, the best athlete ever to take part in Nebraska's Friday Night Lights event, when, as a receiver, he beat every blue-chip cornerback at the camp in 1-on-1 drills. That guy's an NFL pass rusher.
Closer to home, first-team All-Big Ten offensive players had a higher rating than first-team All-Big Ten defensive players. Both sides had two stars; Both sides had one five star according to 247 Sports Composite. Both the five-star guys — offensive tackle Paris Johnson and defensive end JT Tuimoloau — played at Ohio State.
And since 2018, Nebraska has signed more four-star guys on defense (17) than offense (16). Of those 17 defenders, only five — Caleb Tannor, Ty Robinson, Keem Green, Cam Lenhardt and Riley Van Poppel — were defensive linemen, and only Lenhardt and Van Poppel were signed in the last four classes.
In the past three seasons, NU ranked 10th, 12th and 9th in the Big Ten in sacks per game. Perhaps it's not a coincidence.
Garrett Nelson will get a chance to say hello to his old teammate, Adrian Martinez, in the NFLPA Collegiate Bowl this weekend. Nelson is No. 91 on the American team. Martinez is No. 9 on the national team.
Nelson is the No. 398 prospect in the 2023 NFL Draft, according to NFL Draft Buzz — projected as a free agent signee. Both Trey Palmer (No. 138) and Ochaun Mathis (No. 152) are projected as third-day, middle-round picks. Mathis (along with Travis Vokolek) heads to the East-West Shrine Bowl Feb. 2. Palmer will appear in the Senior Bowl Feb. 4.
Nebraska basketball's two Blackshirts are banged up, and that's bad news for coach Fred Hoiberg's crew.
First, Juwan Gary injured his shoulder in a loss to Illinois — missing the rest of the season because of it. Next, Emmanuel Bandoumel hurt his knee in the first half of Saturday's 76-65 loss at Penn State. You could — and I would — argue Gary and Bandoumel represented NU's best defenders. Without either, NU's D takes a dip. Without both? Well, Penn State shot 68% in the second half — after Bandoumel's injury.
"That certainly was part of our defensive woes," Hoiberg said after the game. "He's our best perimeter defender — one of the best I've ever coached. You're already thin with Juwan Gary out of the lineup."
The prospect of Nebraska outscoring more than a few opponents seem slim. Northwestern – whenever the Wildcats can play – might be one of them. There aren't many more.
Hoiberg has had lousy luck since his arrival. A monthlong COVID pause derailed his second — and most talented — team. Trey McGowens got hurt last year. Gary and Bandoumel hurt this year. The schedule is too tough every year because the Big Ten had 20 conference games and two more deals with the ACC and Big East, leaving NU no wiggle room to craft a manageable slate.
The coach hasn't caught many breaks. His teams don't make a lot of shots, either. Or free throws.
Nebraska's doing a lot — including a stint in the Nebraska Athletic Performance Lab — to fix the shooting issue, but here's a fact: Penn State — the Big Ten's best in free throw and 3-point % — is the team NU wanted to become. Two of PSU's top three players are transfers from Siena and Bucknell.
It shouldn't be so hard. It has been.
The 2023 Nebraska football schedule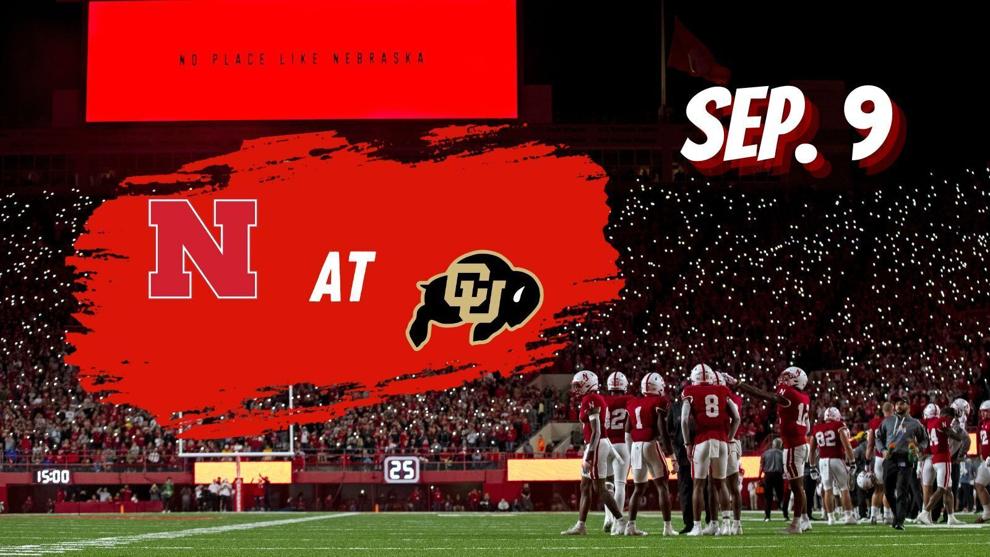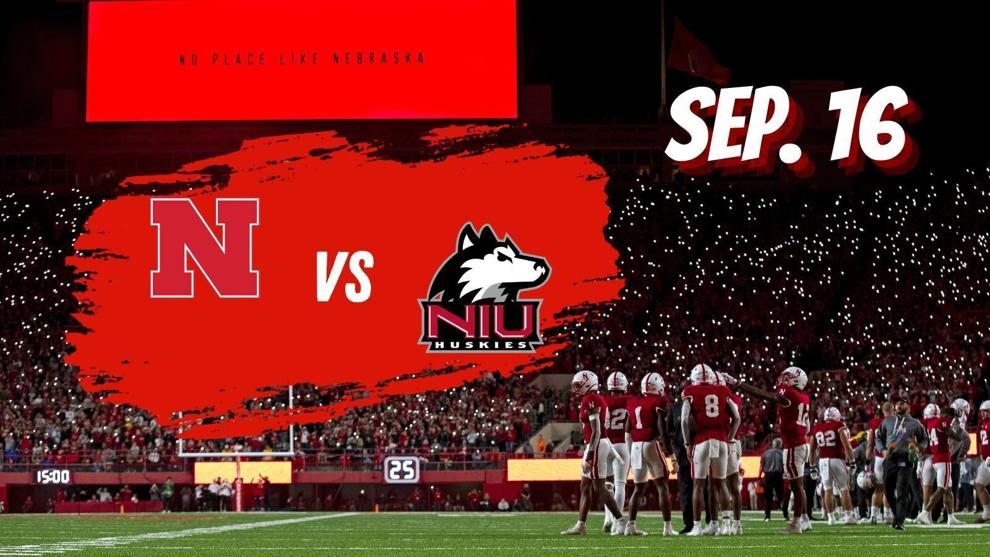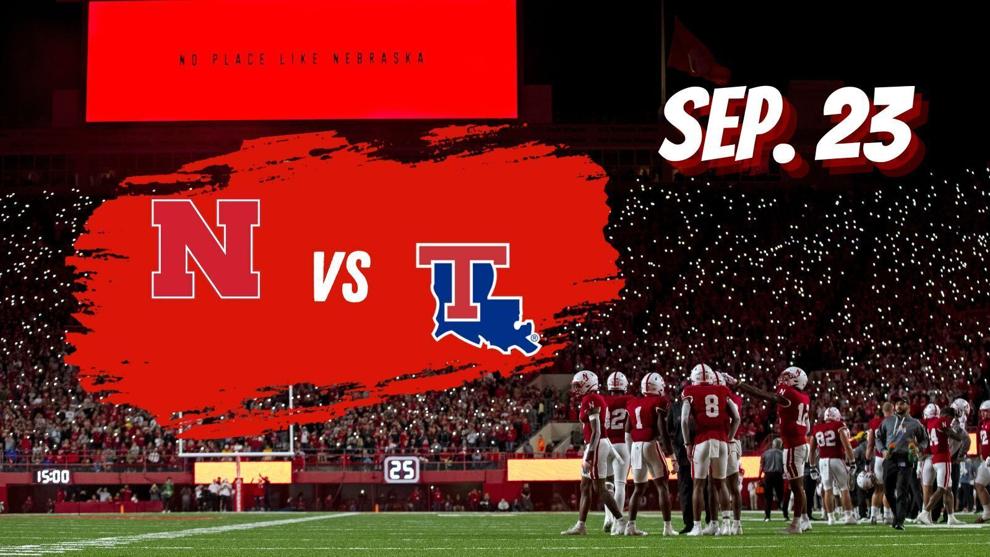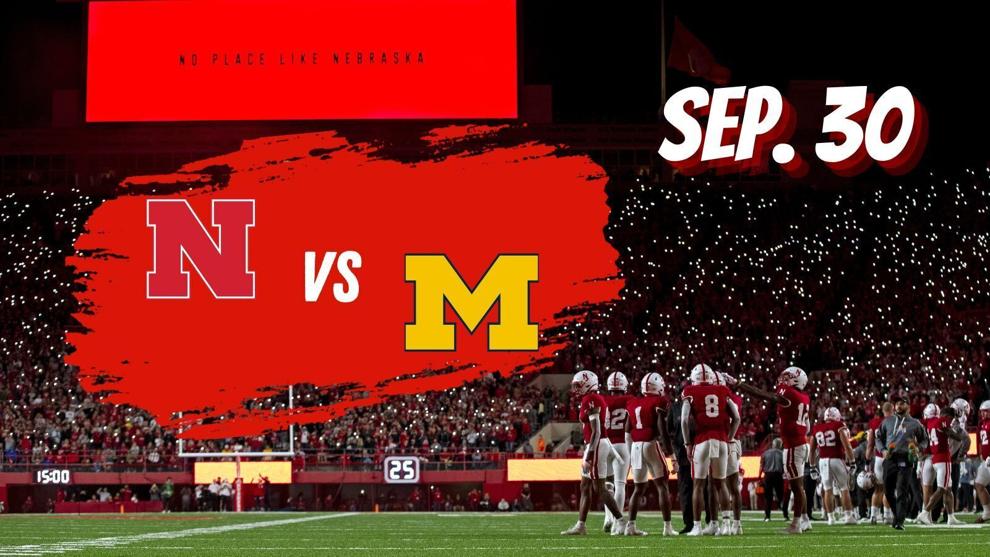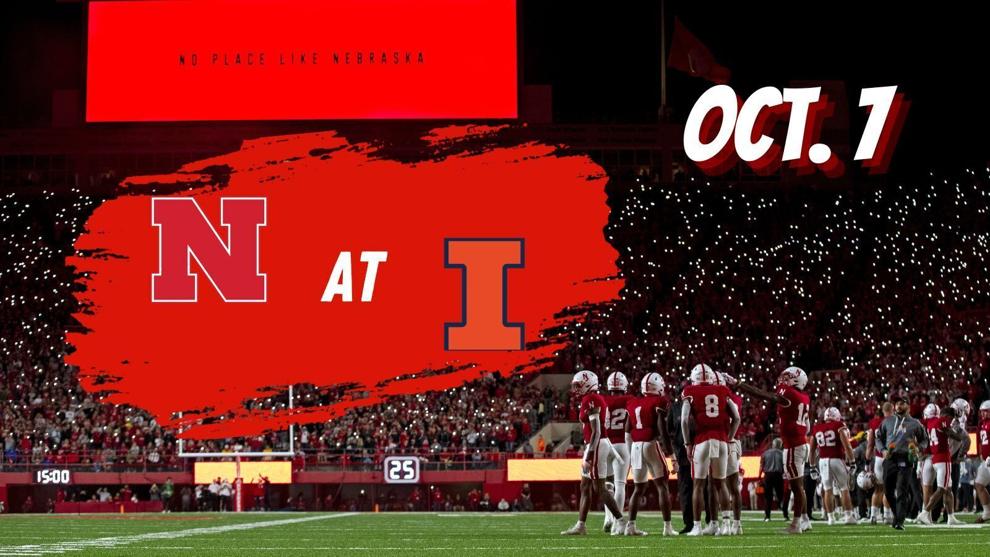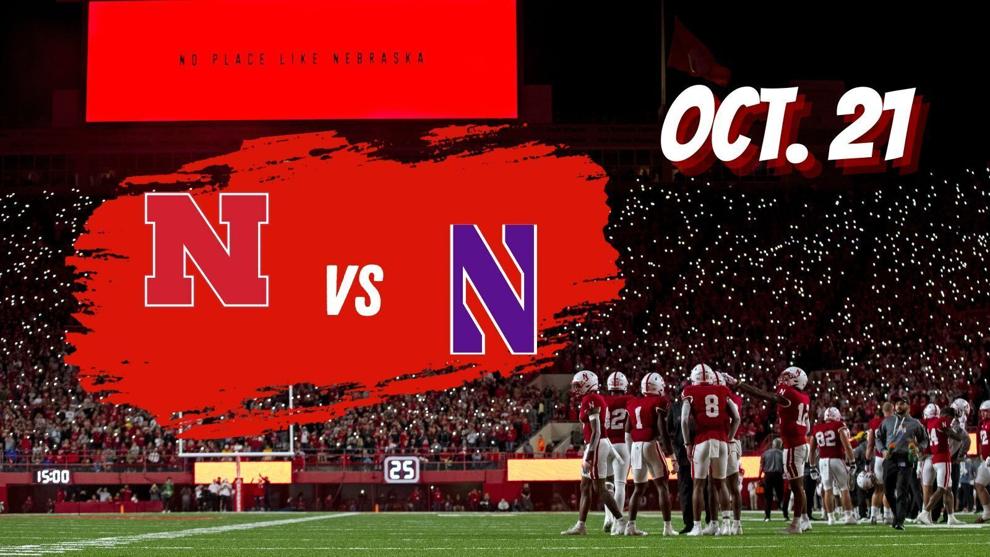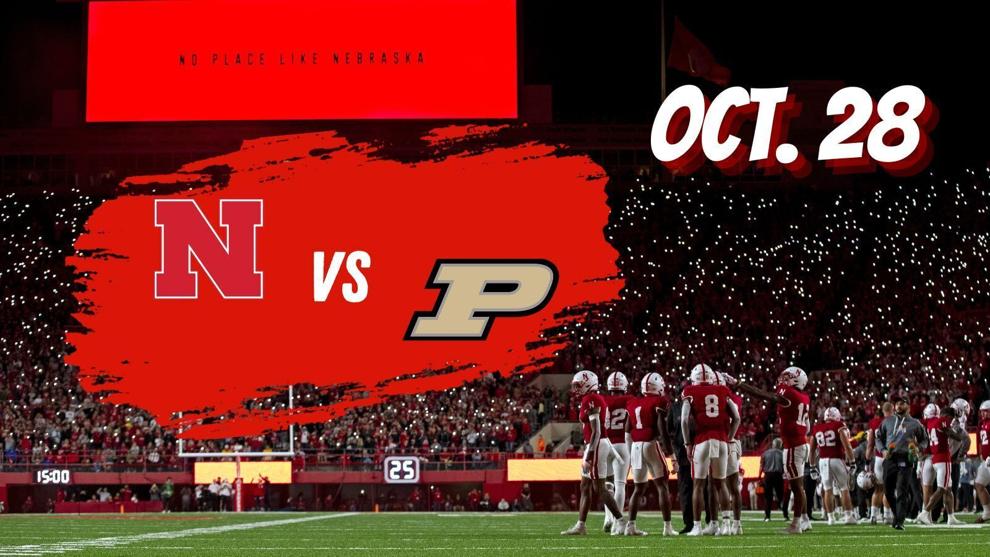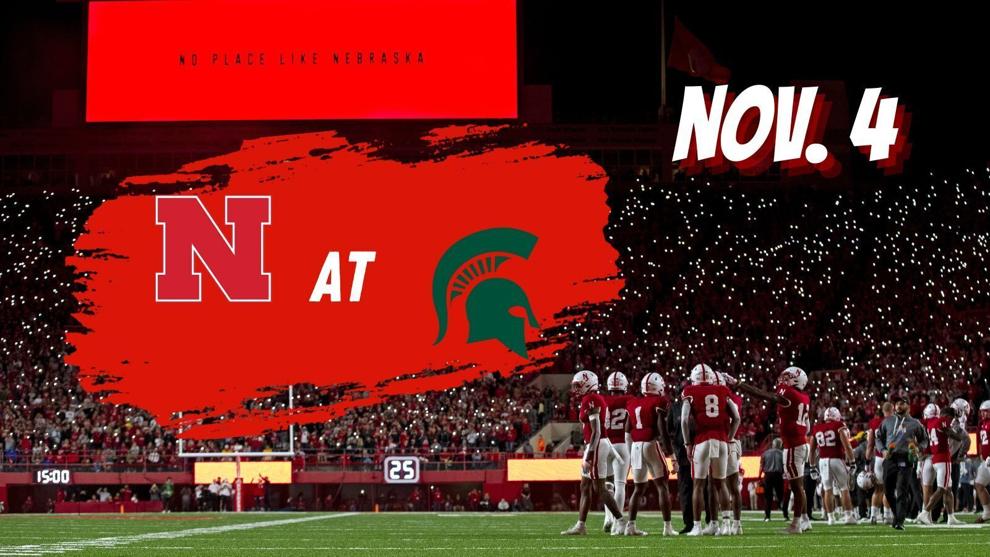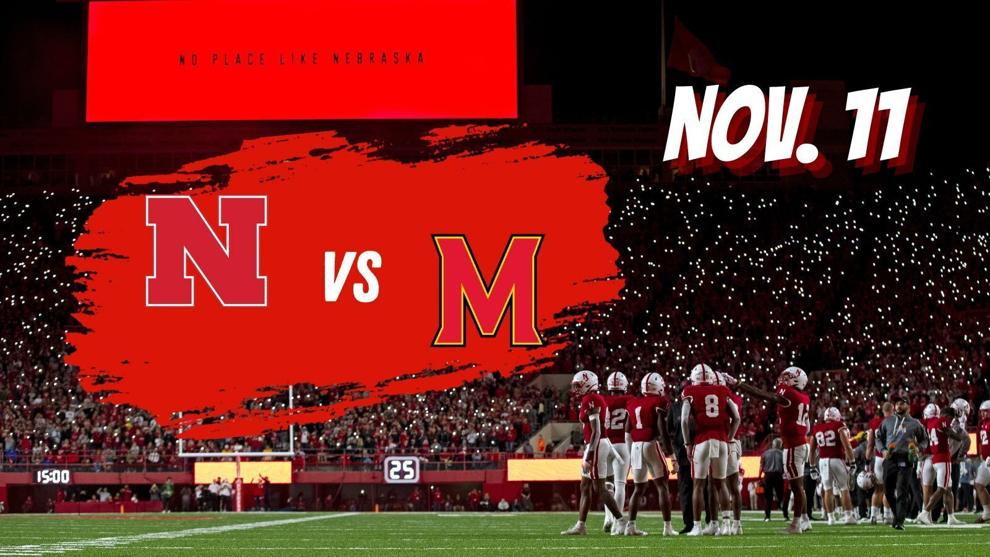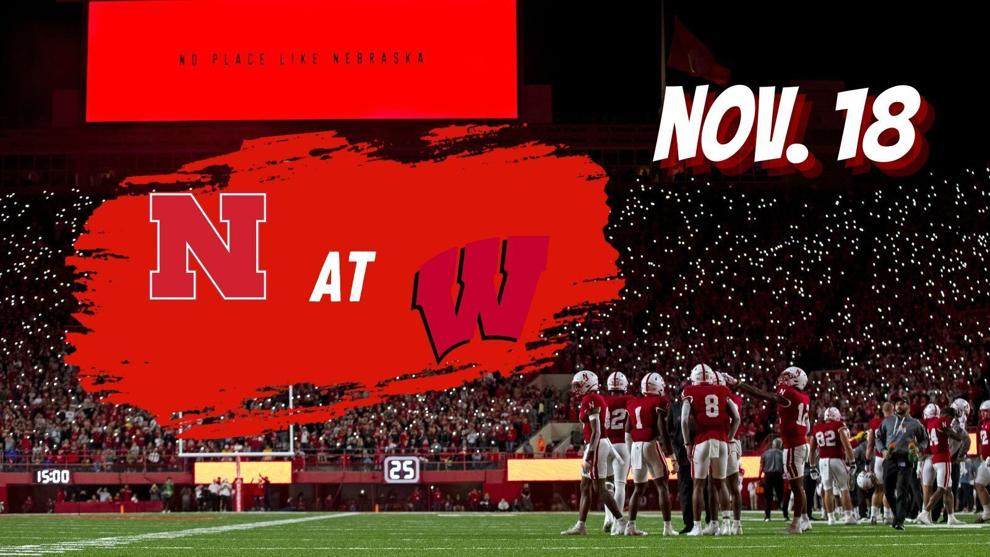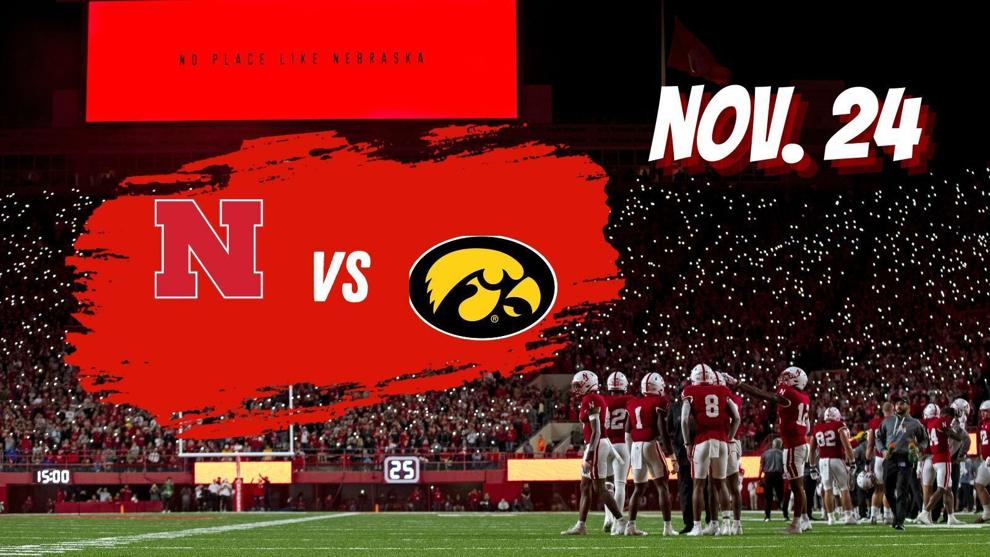 .